Tommy Dylan
I am an Assistant Professor in Industrial Design at Northumbria University, Newcastle. My research, which involves hands-on experimentation with embedded electronics and coding to create interactive research products, influences my teaching approach. I'm passionate about guiding students to creatively explore and engage with emerging technology in the studio environment. I primarily follow a Research through Design in the Field approach, which incorporates ethnographic methods and the development of research prototypes in response to questions arising from social contexts. I find great satisfaction in collaborating with individuals to gain insights into their life situations, and I am motivated by the practical implementation of prototypes, observing their real-world impact.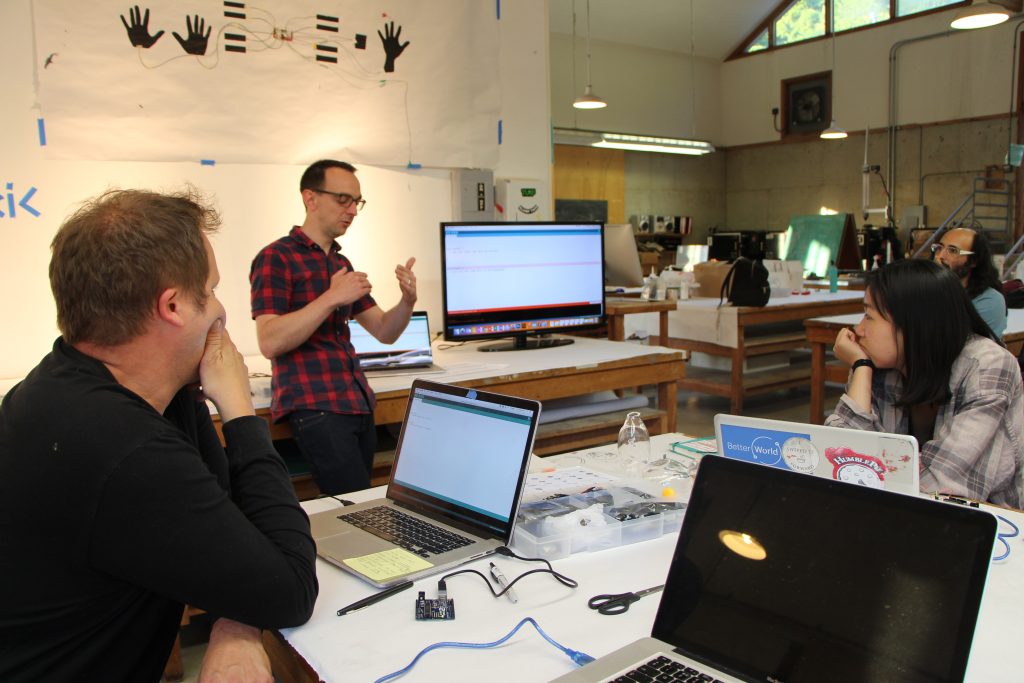 Teaching creative technology at the Pilchuk Glass School, Washington, USA (2020)
Selected papers
DIS 2022 Communicative Openness within Adoptive Families: The Role of Photos and Visual Communication. Thomas Dylan, Daniel Harrison, and Abigail Durrant
CHI 2021 Lanterns: Configuring a Digital Resource to Inspire Preschool Children's Free Play Outdoors. Thomas Dylan, Abigail Durrant, Sena Çerçi [etc.]
CHI 2020 Designing IoT Resources to Support Outdoor Play for Children. Thomas Dylan, Gavin Wood, Abigail Durrant[etc.]
DIS 2016 RtD Comics: A Medium for Representing Research Through Design. Thomas Dykes, Mark Blythe, Jayne Wallace [etc.]
Selected projects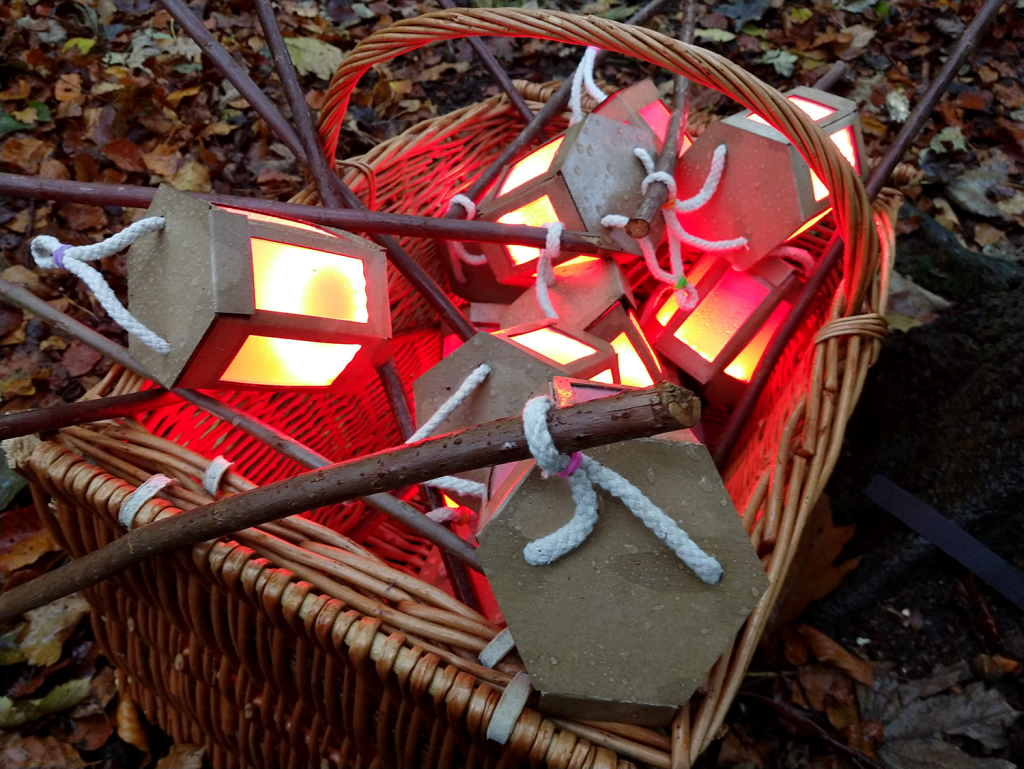 The Lanterns are a kit-of-parts for creating light-based interactions. They were designed with children at a community centre to inspire new kinds of free play outdoors. They were part of an EPSRC-funded project called Playing Out with IoT (2019-2021).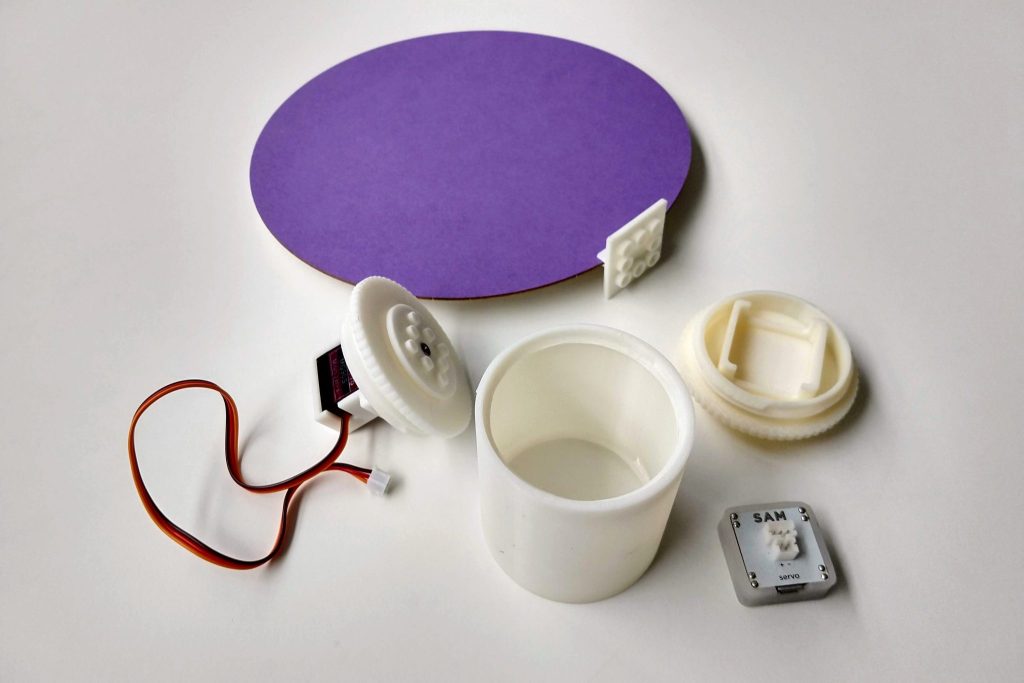 Alongside the Lanterns we worked on a reconfigurable IoT Contstruction Kit and simple block based coding recipes as a means of understanding how IoT can support free play outdoors.
Radio Tuner Thing was made with Anthony Forsyth in 2020 to explore the concept of thingness in relation to physical digital interactions.
Paper Street View was made for my PhD which I completed in 2017. This was designed as an undirected social activity for older people living with dementia in care. The focus is on exploring and reminiscing about places of interest.
Digital Teaware was a response to engagements with an older person living in residential care. It was designed as a 'ticket to talk'. This was part of an internship with Microsoft Research in Cambridge in 2011.
Photo Bot was designed as part of my masters project in 2011. This party camera really wants to take pictures. To emphasize fun rather than surveillance I used anthropomorphic features and created playful movements.
Work in progress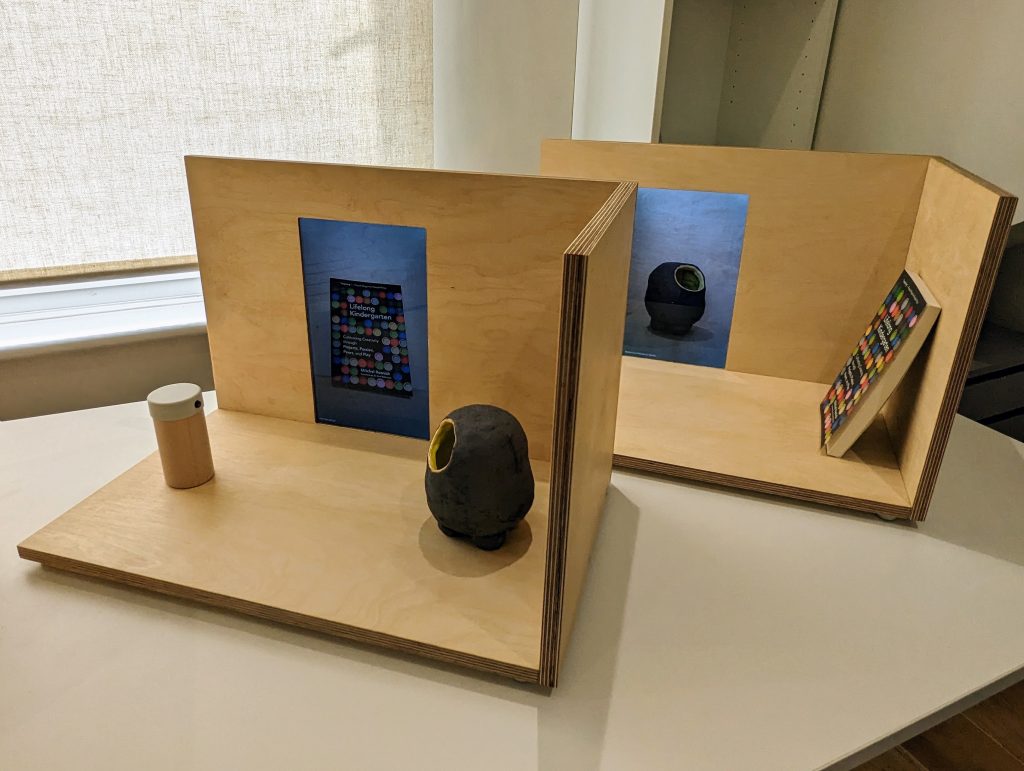 I have been working on a connected shelf as part of the Connected Studio project
Current projects
Connected Studio (Funded by Northumbria University Pump Priming)
Project with the Interaction Research Studio in London looking at the use of ambient awareness devices to support remote studios in meaningfully connecting and working together at a distance.
Communicating Life Story (Early Work)
A research project with Daniel Harrison looking at how we might better support adopted children by creating more engaging digital tools for learning about life story.